A true Weird Chicago landmark, the House of Crosses is no more. It was already abandoned by the time we started up the company, and was a staple on our earliest tours.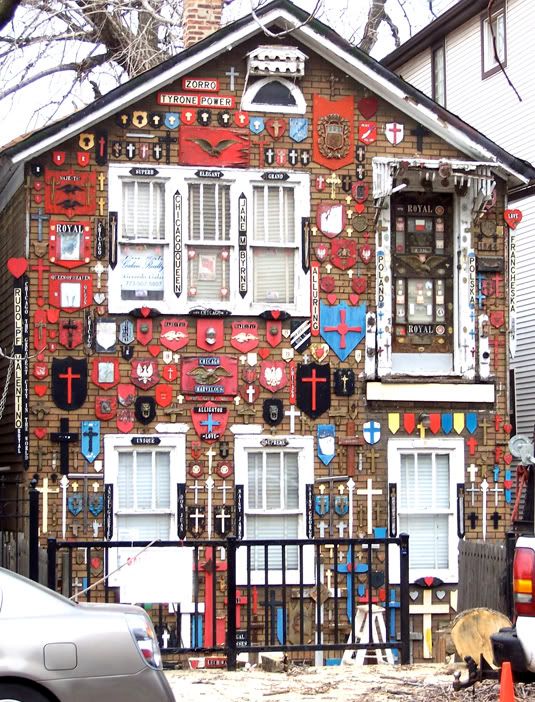 The house went on the market a couple of years ago, and was presumed to be a tear-down property. Most of the crosses were removed around May of 2007, though the crosses on the coach house and the back of the house remained. However, it appears that the house wasn't torn down, in the end. The house and coach house were simply totally gutted and rehabbed. Here's the house as it appears today:
Click here (or see our book) for our piece on the house – including a link to our interview with the owner, Don Zaraza, whose uncle created the crosses.
(Visited 1,659 times, 1 visits today)