Of all the weird old remnants of the City As It Was, Ghost SIgns are probably the easiest to find. These faded old ads are everywhere! One of my favorites to point out to people is this one near 11th and Wabash for a carriage and delivery wagon company: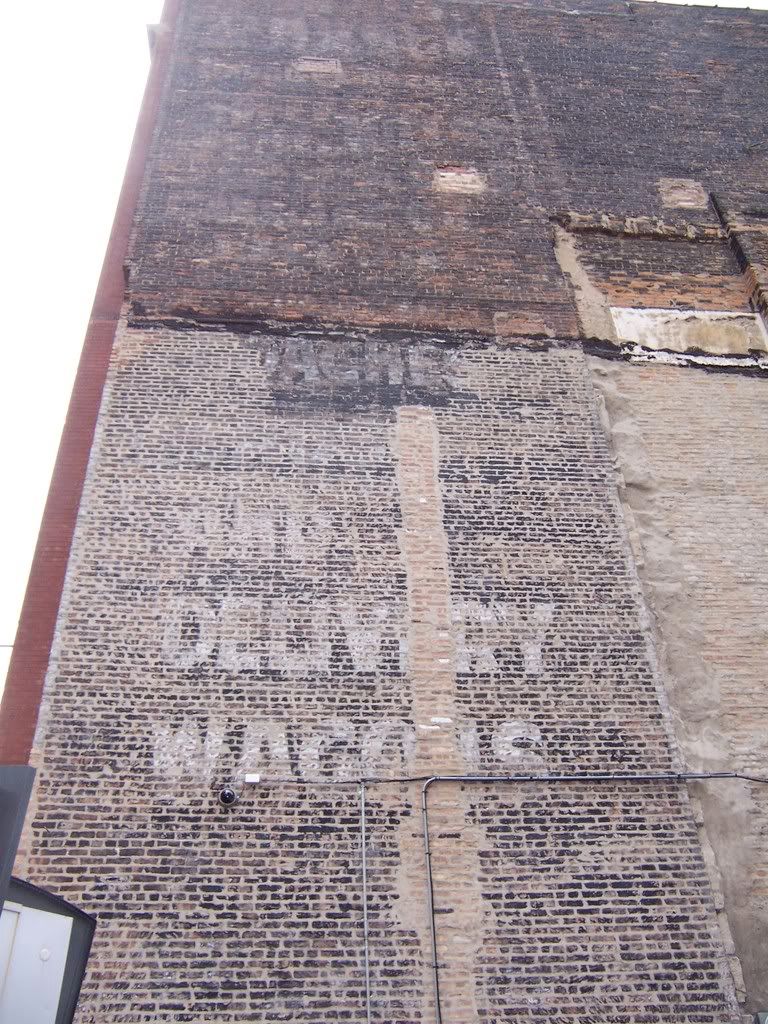 It's too faded for me to be sure what sort of business it was, exactly, or WHERE it was – anyone know?
But every now and then you still see ads for long forgotten products, products that aren't advertised anymore (corsets, for instance), or ads with old-fashioned phone numbers.
(Visited 98 times, 1 visits today)