In 1912, while campaigning for a third term as the nominee of the Progressive (Bull Moose) Party, Theodore Roosevelt was shot in the chest by a nut who thought the ghost of President McKinley had commanded him to kill Roosevelt in a dream. The bullet was slowed by a fifty page speech Roosevelt had in his pocket, and, ever a badass, he went onstage and gave a 90 minute speech, roaring "it takes more than that to kill a bull moose!" The speech was supposed to be twice as long, but after 90 minutes, Roosevelt had lost too much blood to continue. They put him on a train to Chicago, arriving at the Wells Street station in the loop. There, Roosevelt walked to the ambulance and hopped onto it himself. It drove him through the loop, onto Michigan Avenue, and south to a hospital at 26th and Calumet.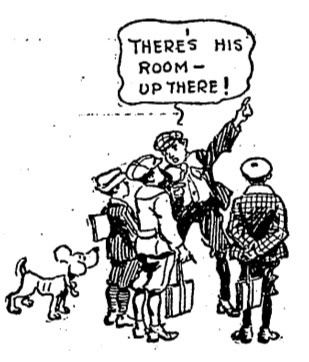 He ended up being in Chicago for eight days of recovery. While there, he tried to campaign for the progressive party even while he was on the operating table. Newspapers covered every tiny detail of his stay, right down to having headlines stating that Roosevelt said the hospital breakfast was "bully!"
The drive down Michigan would have taken him right past the Congress Hotel, which had been his headquarters during both the Republican and Progressive Party conventions that year. He would go on to lose the general election to Woodrow Wilson, but the Progressive Party was a major milestone; prior to 1912, the Republican party had generally been the more liberal of the two. With the Bull Moose Party, Roosevelt lured most of the progressives out of the party, and they never really went back. The party was the first major party to promote equal rights for women (Jane Addams of Hull House seconded his nomination), and had a platform that reads, today, like a prototype for later Democratic party platforms.
Don't forget to check out the Chicago Anarchy Tour (alias the Chicago Political Tour) available at Weird Chicago.com!
(Visited 93 times, 1 visits today)