In honor of Johnny Depp coming to town to film a Dillinger movie, Public Enemies, here's a post about John Dillinger's great escape. In 1934, Dillinger, America's favorite bank robber, was imprisoned in Indiana, awaiting trial and a sure death sentence. But he carved a fake gun out of wood and used it to break out of prison, leading to a five month man-hunt ending in the infamous Chicago "shoot out" – which was actually probably either an assassination or a hoax, depending on who you believe – outside of the Biograph Theatre, which still stands on Lincoln Avenue.
Here's a picture of the phony gun:
Dillinger must have had balls the size of church bells to pull a scheme like this – that gun wouldn't fool anyone who looked at it for even a second. I'm no gun nut, but I don't think the words "colt 38" are normally actually written on the side like that. According to most versions of the story, no one really SAW it – Dillinger stuck it in a guard's back, said "stick em up!" and soon had acquired several REAL pistols from the guards.
The alley where Dillinger was shot is now between two Mexican restaurants and features of a mural of a guy playing a guitar. Until its recent touch-up job, the painting always made me want to say "hello, my name is Inigo Montoya. You killed my father. Prepare to die." Here it is, pre-touch-up: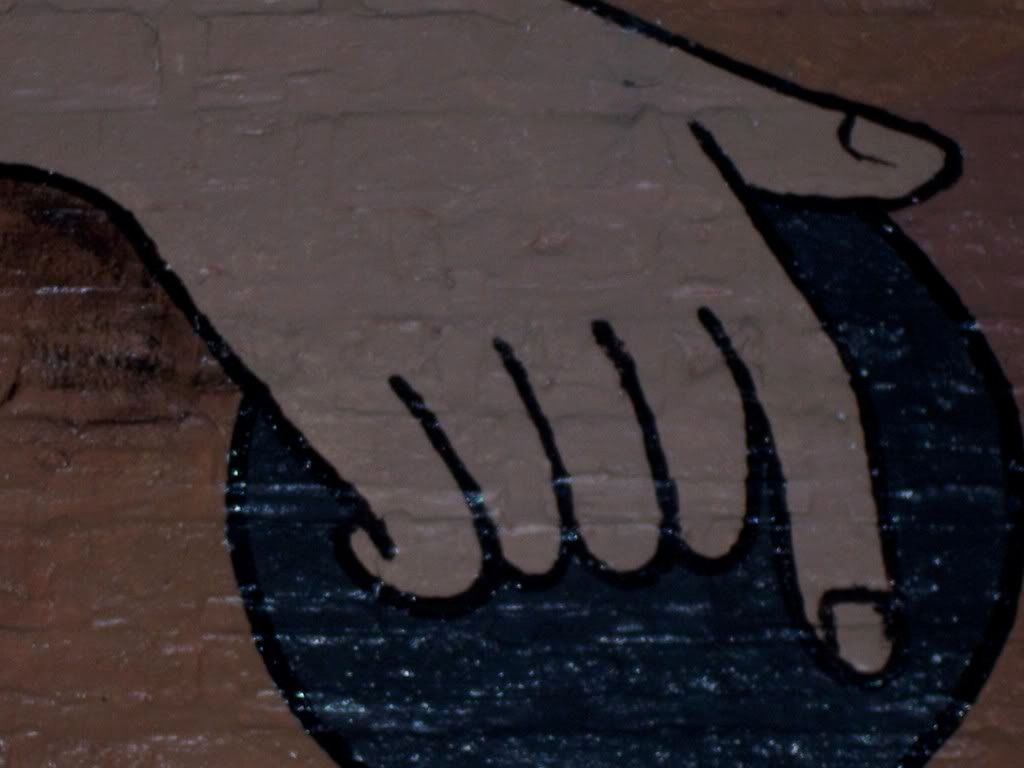 Incidentally, if the cast of "Public Enemies" would like a tour, we'd be happy to oblige 🙂
(Visited 290 times, 1 visits today)